Blog, Furniture, Interior design, Lifestyle / October 3, 2022 / by admin
Inside 7 Bollywood Celebrity Homes
Life of a celebrity is different from that of a common man. The former live in lavish penthouses, mansions, and vacation homes and feature amenities that are beyond luxurious. The incredible places they live in are designed by famous Interior designers who represent the lives of rich and famous in their unique unusual yet stylish ways.
The homes of celebrities mentioned here are not only luxurious but are unusually stunning. It reflects the actor's true personality in the form of unique designs and unusual object of arts. Let's take a look at the gorgeous homes of most style-savvy stars and discover their luxurious lifestyle.
Kangana Ranaut
The 'Queen' actress Kangana Ranaut got her home is designed by Interior designer Richa Bahl, wife of Director Vikas Bahl. Her home looks beautiful in its own unique way and is mainly formed with collections from her personal life. Her home is simple yet royal. The actor has designed her home like her great grandmother's ancestral house which had rustic walls and wooden beamed ceiling.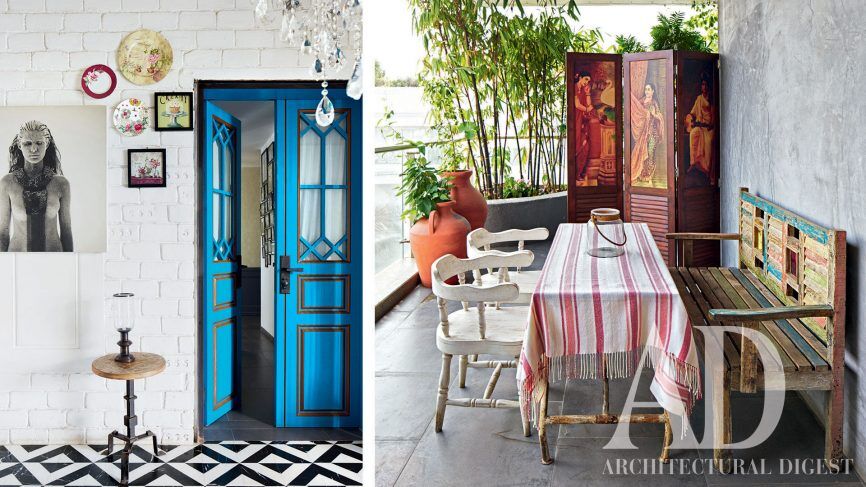 Shahrukh Khan and Gauri Khan
Actor Shahrukh Khan's and wife Gauri Khan's abode 'Mannat' is located in Bandstand, Mumbai and offers a breathtaking view of the Arabian Sea. This beautiful mansion is styled by Gauri Khan herself and is every bit luxurious as anybody could imagine. The house is decorated with objects of art from around the world collected by Gauri Khan. It is a perfect blend of modern and stylish and reflects exquisite Italian architecture.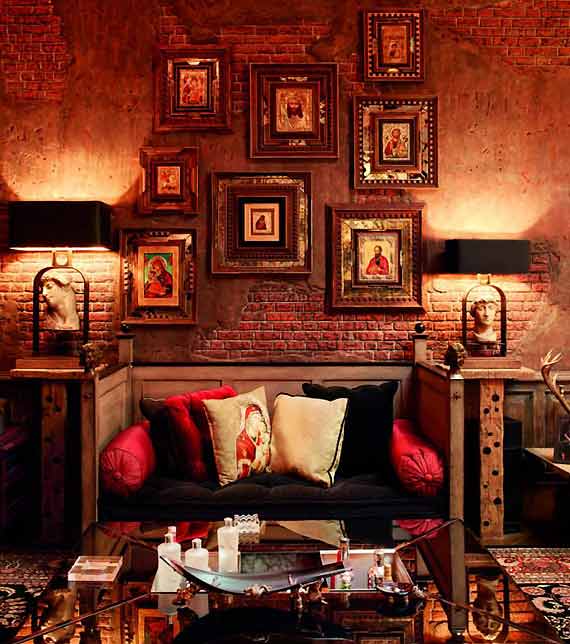 Irfan Khan
Irfan Khan has a living room pond in his home which looks like a Turkish bathtub, created with the blue stone in the square. His home is designed by Shabnam Gupta who has made sure that the house gets ample of natural light and looks as energetic as possible. The actor seems to be in love with blue color as his home is mostly dark and light-blue. There are mirrors on almost every wall and his room and study have a wall art by the in-house artists at the Peacock Life.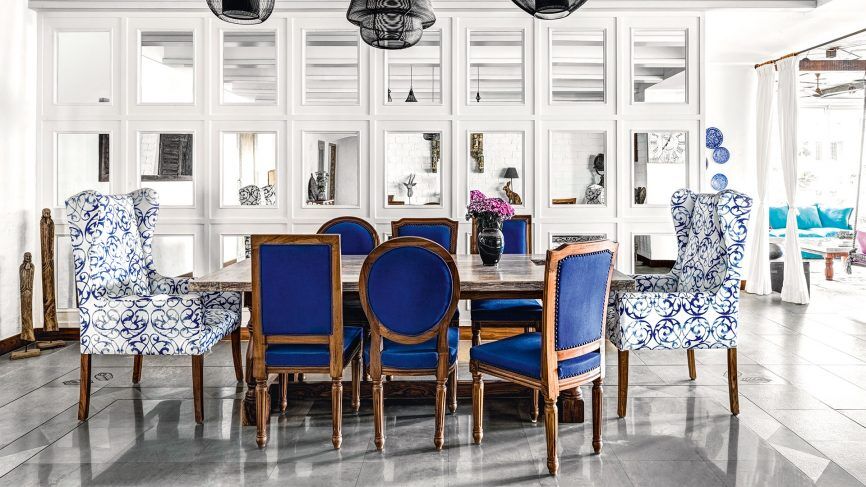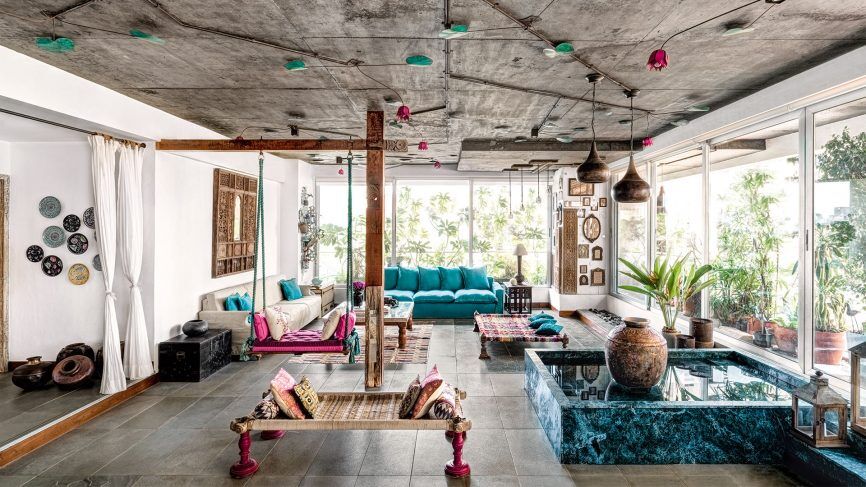 Parineeta Chopra
One word that describes the beauty of Parineeta Chopra's bachelor pad is peppy 'playful'. The actor lives in a sea-facing Bandra house in Mumbai and her home is designed by Interior Designer Shahnam Gupta, founder of 'The Orange Lane' and the lifestyle store 'Peacock Life'. The actor was apparently involved in the designing of her house which reflects her quirky personality. Her home contains accessories like a miniature guitar, bike replicas on the wall, etc. It has all elements that reflect actor's personal life in the form of paintings, books, and wall arts.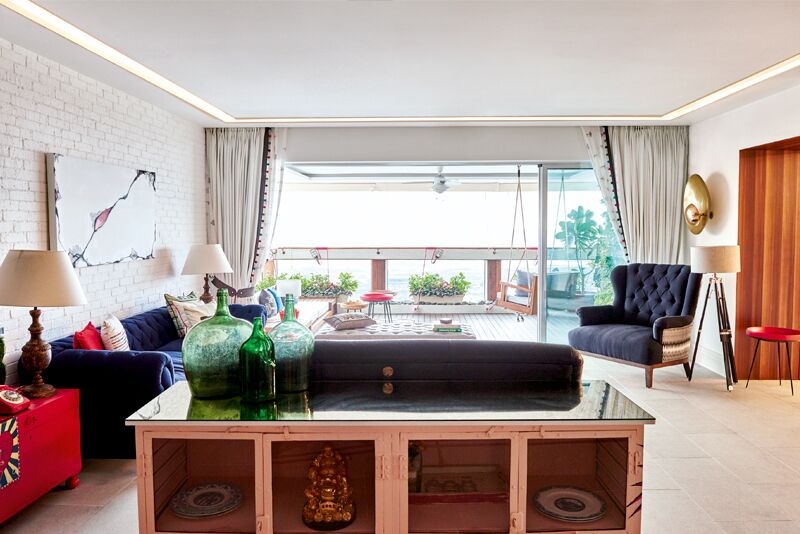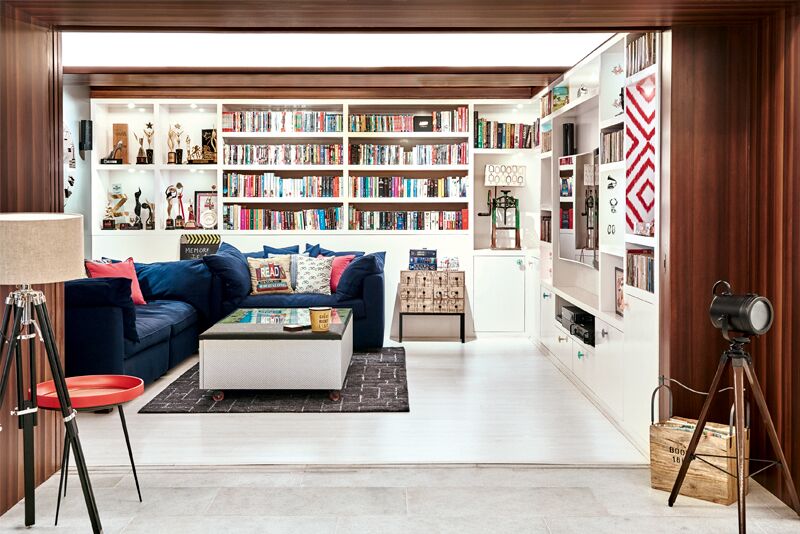 Alia Bhatt
Alia Bhatt's new home in Mumbai's Juhu Suburb is unlike other celebrity homes. It is simple yet elegant and is completely glamour-free. The young actor likes to keep it simple with muted lights and something that offers a New York loft kind of lifestyle. There are no chandeliers or marble floors or anything too modern in the house. This space is designed by Richa Bahl who has created a comfortable zone for the actor by installing muted walls, cozy seating, quirky artworks, and some weighty books.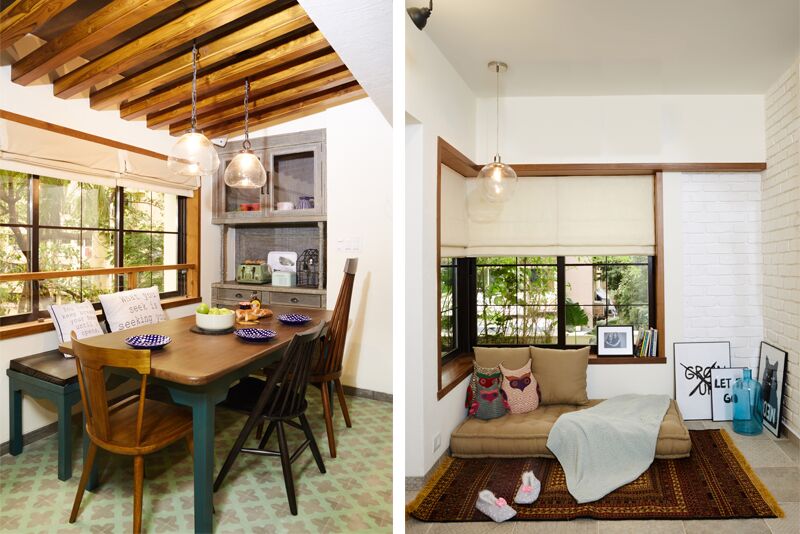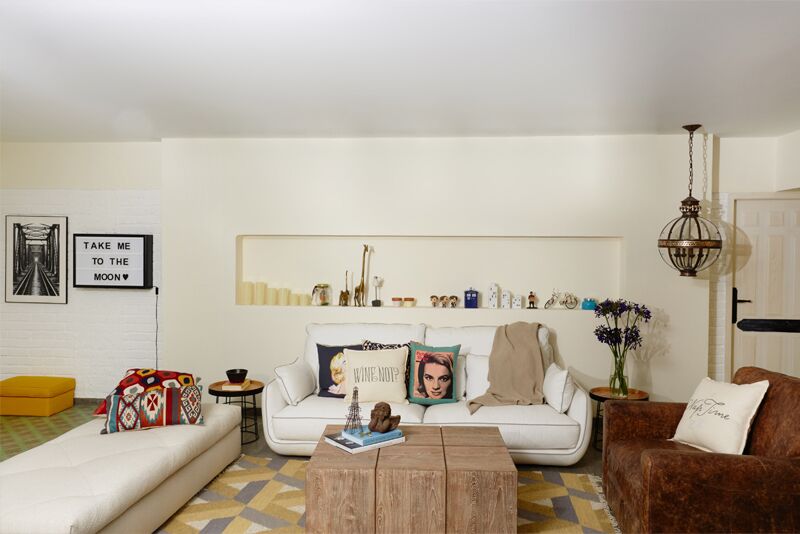 Sonali Bendre and Goldie Behl
Sonali Bendre's Juhu home is a beautiful collection of tasteful art pieces, luxurious furniture, antique pieces, temple paintings, modern artwork, and latest edgy designs. It is elegantly decorated with the help of a long time friend and Interior designer Sussanne Khan as well as designer duo Abu Jani and Sandeep Khosla. The unique thing about Sonali Bendre's home is that it has most amazing objects of arts collected from different parts of the world.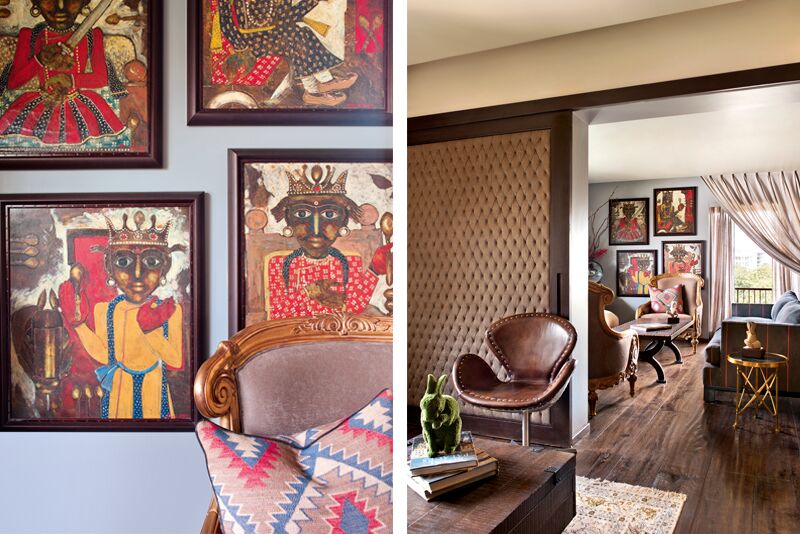 Shilpa Shetty Kundra
Shilpa Shetty resides in a beautiful sea facing bungalow in Mumbai with her husband Raj Kundra and son Viaan. Their home 'Kinara' looks immensely beautiful. It is exclusively designed by Interior designer Sussanne Khan and Ahsan Ansari. The house is installed with rugs, cushions, and furniture in animal print which is an absolute favorite of Shilpa Shetty. Also, their home reflects contemporary as well as the traditional design that reflects the personalities of the actress and her husband. In an interview to Filmfare, the actress told that every single corner of their home is built keeping in mind both Feng Shui and Vastu Shastra.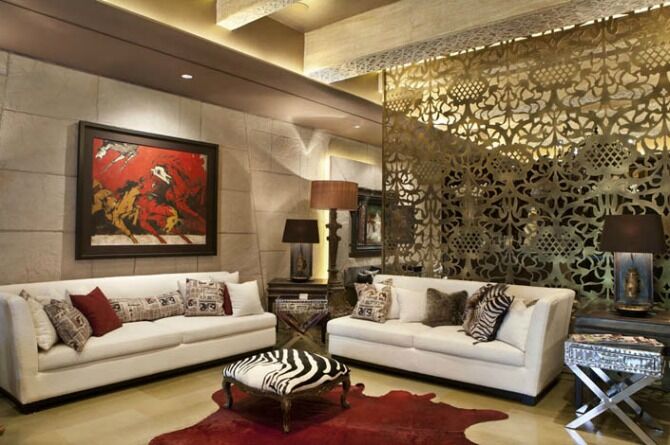 Also read 10 Fashion Designers Who Are Now Successful Interior Designers Too!