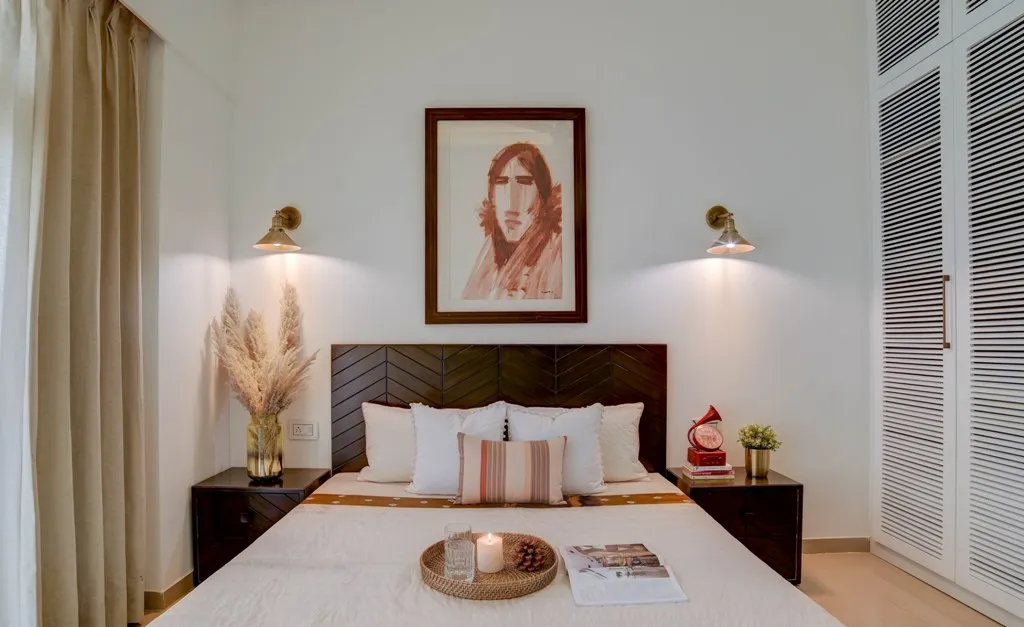 Blog / October 3, 2022 / by admin
Home Tour | A Home that Invites New beginnings
Our client: Rohini Sharma and Nirjhar Virendra
Project name: Retirement Home
Home size: 3 BHK spanning, 1550 Sqft
Location: Mahagun Mywoods, Noida
Budget: Up to 15 Lakh
Design team: Interior designer Rohit Chaudhary with project manager Kapil Kamboj and Mayuri Gupta
They say retirement is the beginning of a new life and what better way to celebrate it than building your dream home. Our clients Rohini and Nirjhar came to us with the hope to create a perfect abode for their parents in the Mahagun Mywoods society of Greater Noida. The parents who got their retirement recently dreamed of a home that is both comfortable and stylish. Our team of designers has put together all their thoughts to create a home drenched in neutral colors and aesthetic inspirations.
Highlighting Minimalistic Interior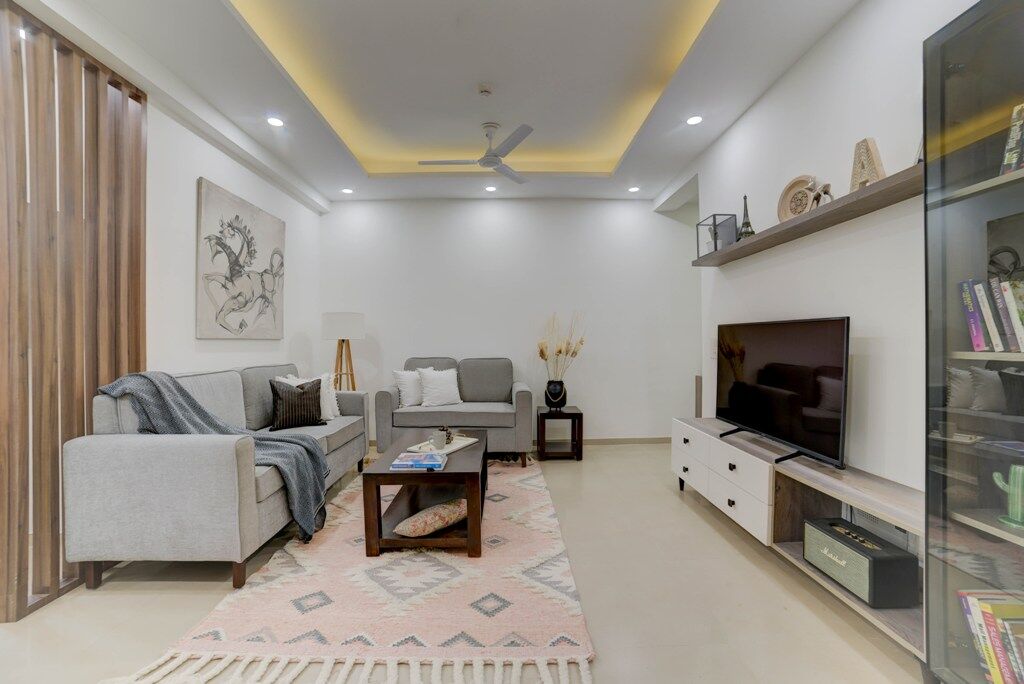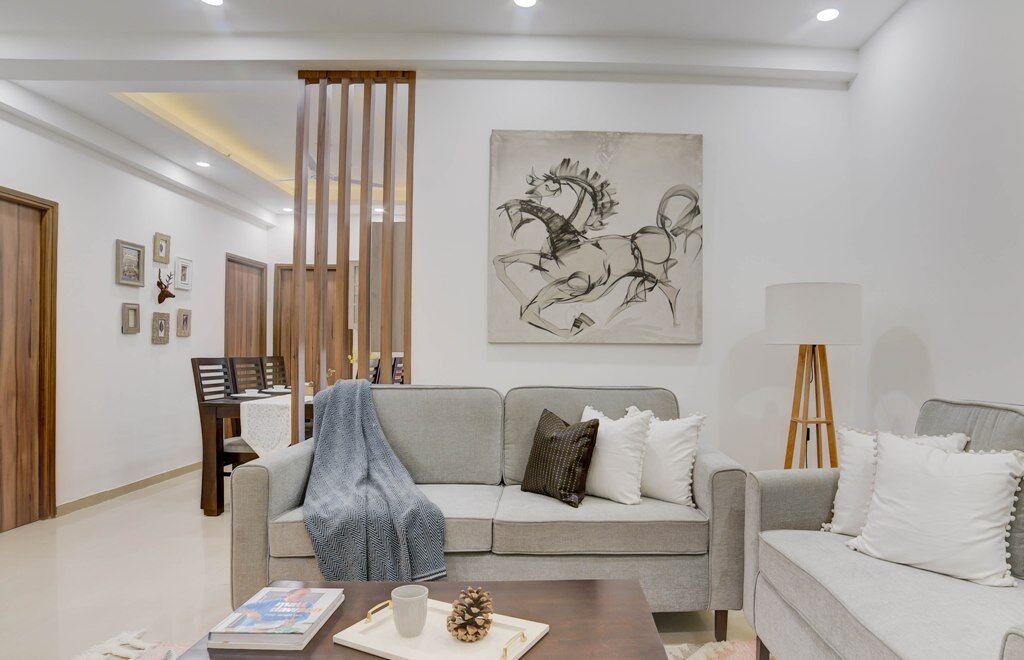 The entire home is designed in a single tone to give a comfortable and peaceful surroundings to the homeowners. The designer has added earthy elements like wooden partition to separate the living area with dining space, a charcoal color sofa with a rustic center table, a white tone standing lamp, and earthy artwork.
Classic Idea of White on White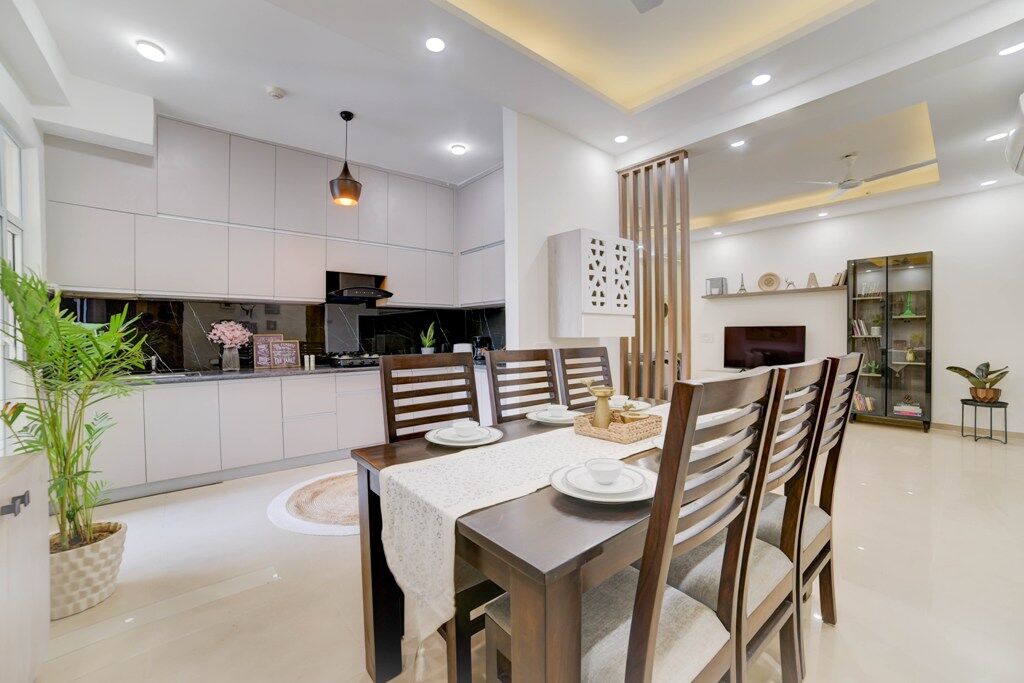 All the accessories and elements used in the dining area are put together to create a fuss-free space. The white walls are well coordinated with the white color temple and table linen. All this paired against the dark walnut dining table set looks rather great.
Grey is Crowned the New Neutral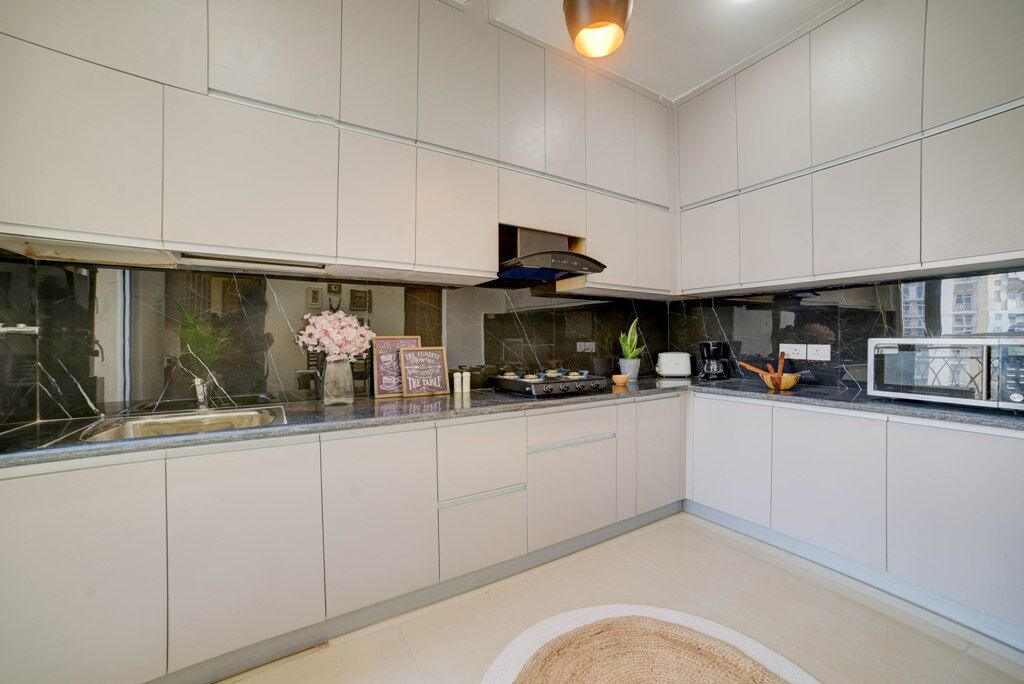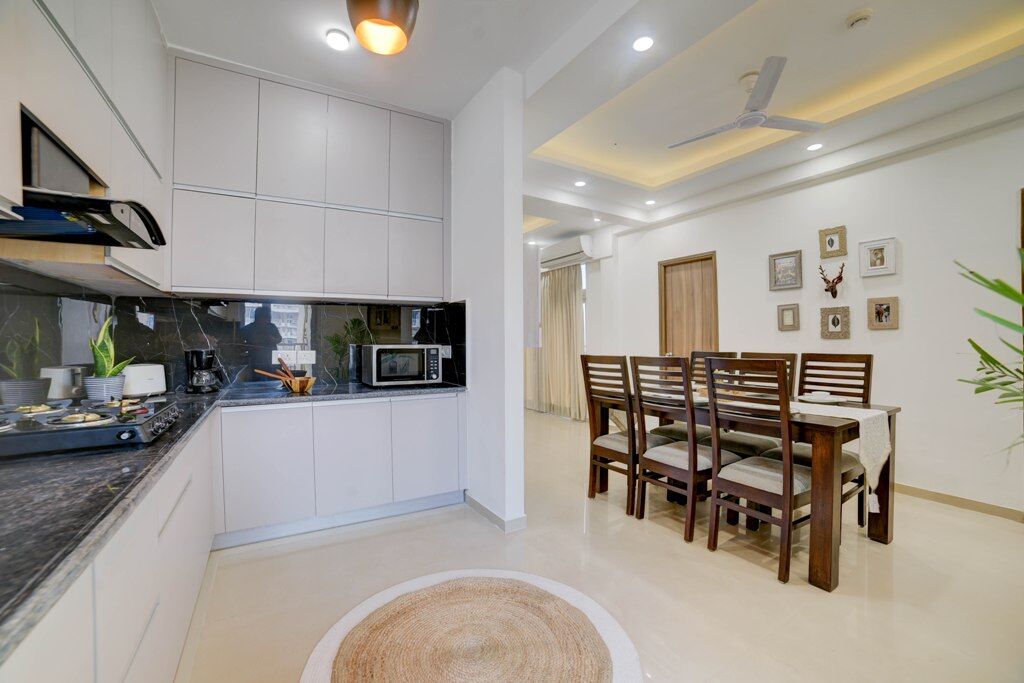 The kitchen is the most important part of any household. It tells a story about the lives of people living in it. The sprawling kitchen here is designed to bring a look together especially of the dining area. The grey color used on the shutters of the kitchen cabinets is complementing the overall theme of the house.
Caribbean Style Bedroom is Pleasing to the Eyes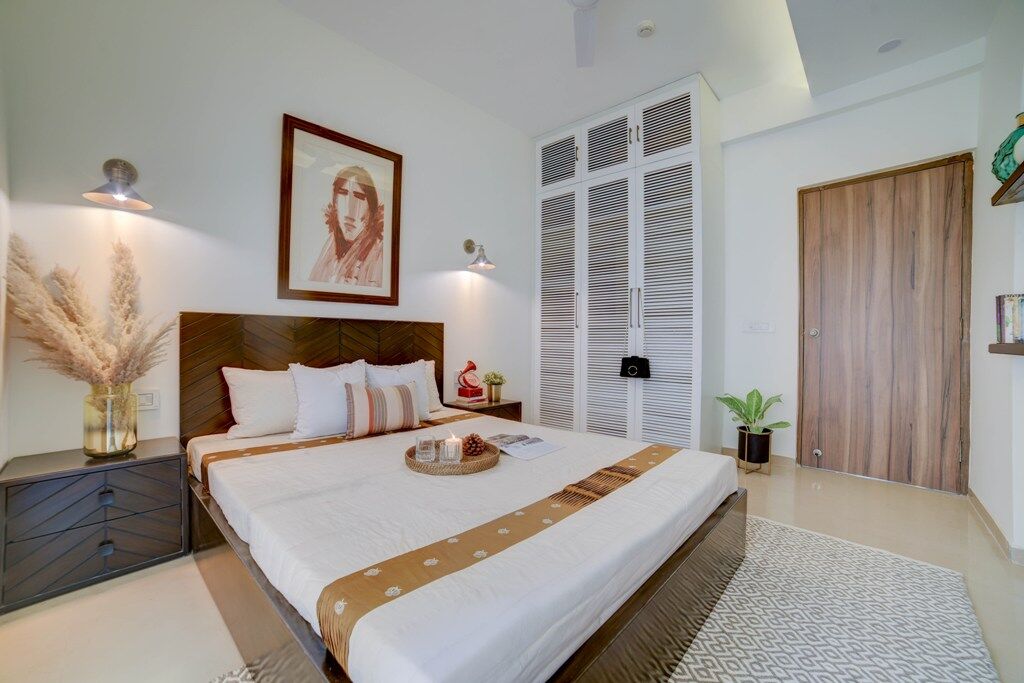 The idea behind designing this room was to make it look sophisticated yet charming. The walls are kept plain to complement it with Caribbean style wardrobe. Also, the monochromatic painting behind the bed is bringing a coherent flow around the room.
Master Bedroom is White and Modern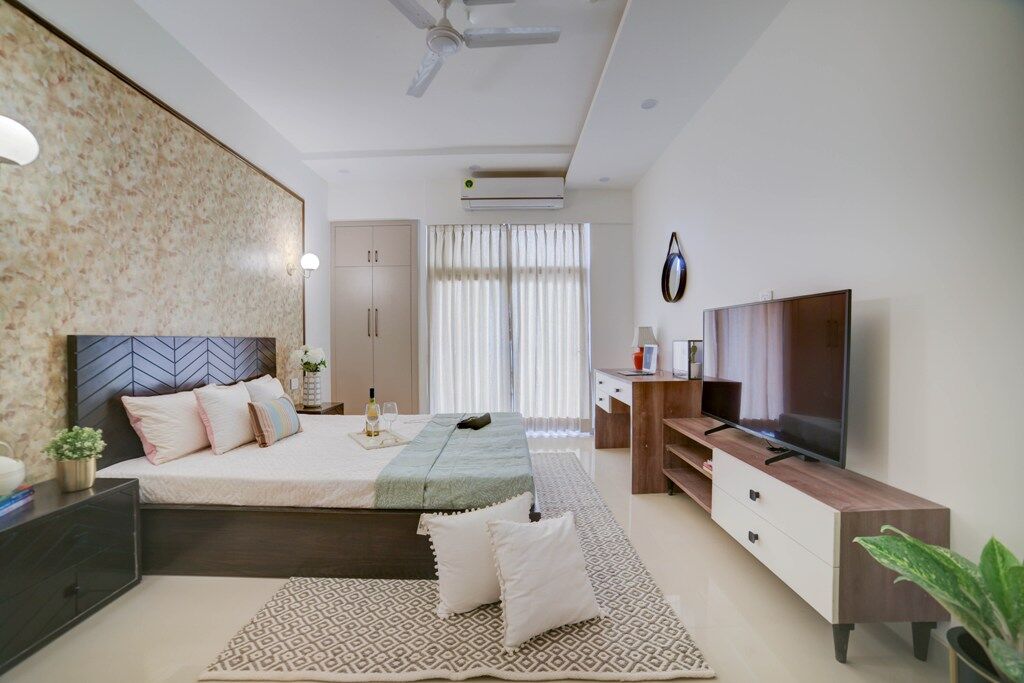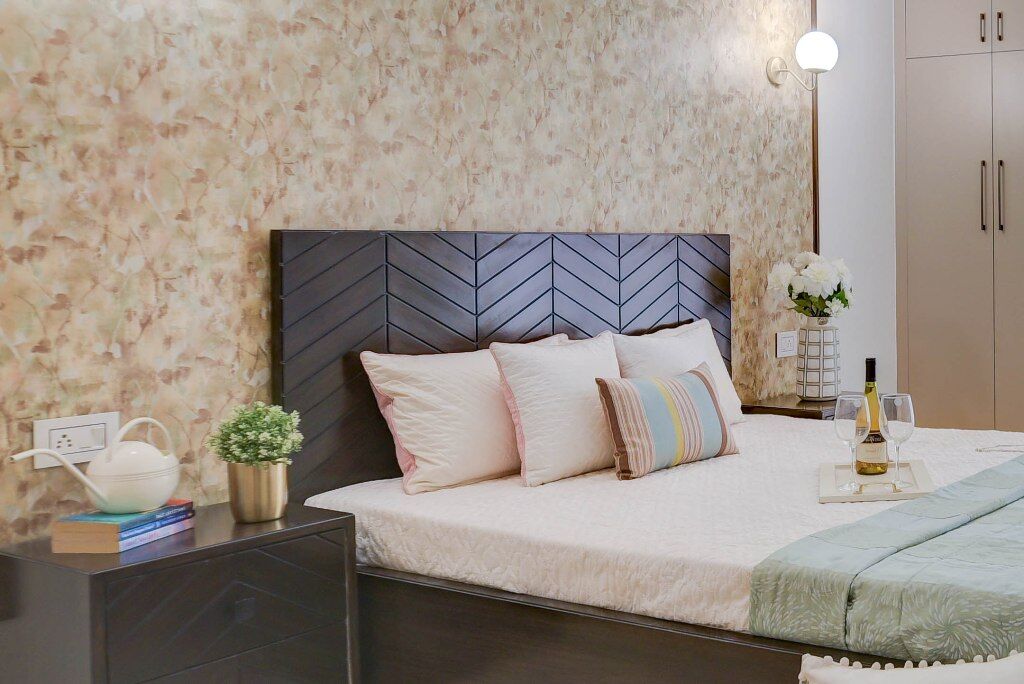 If you think the "less is more" design aesthetic is passé, remember the neutral color patterns and textures of this room are refreshingly new. Our designer wanted to keep everything as effortless as possible to coexist with the design in the entire home.
Pink on the Outside and the Inside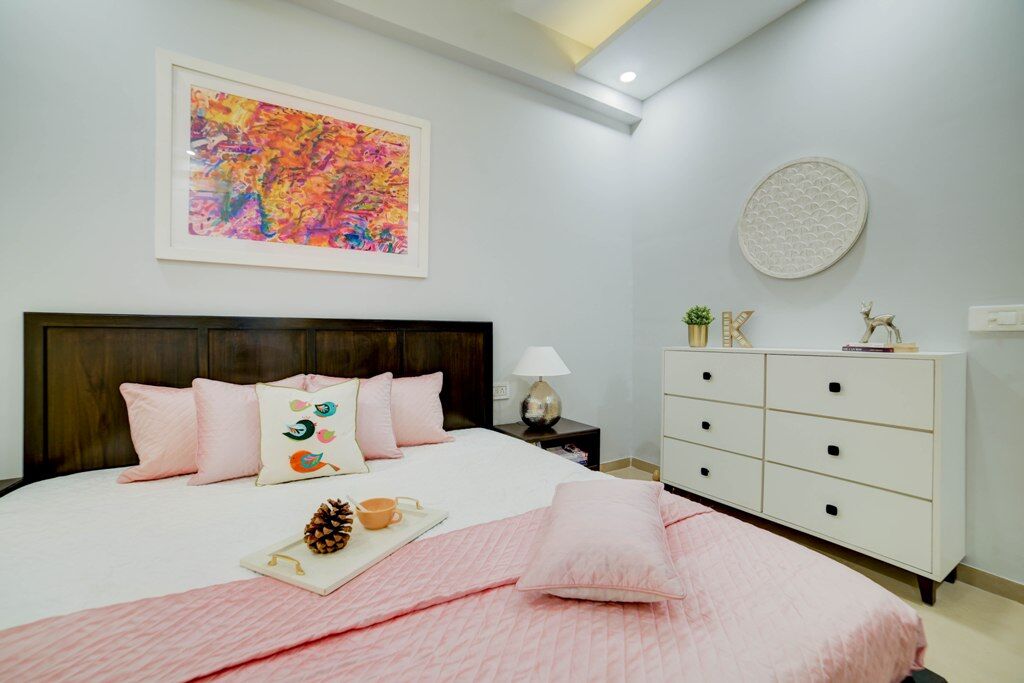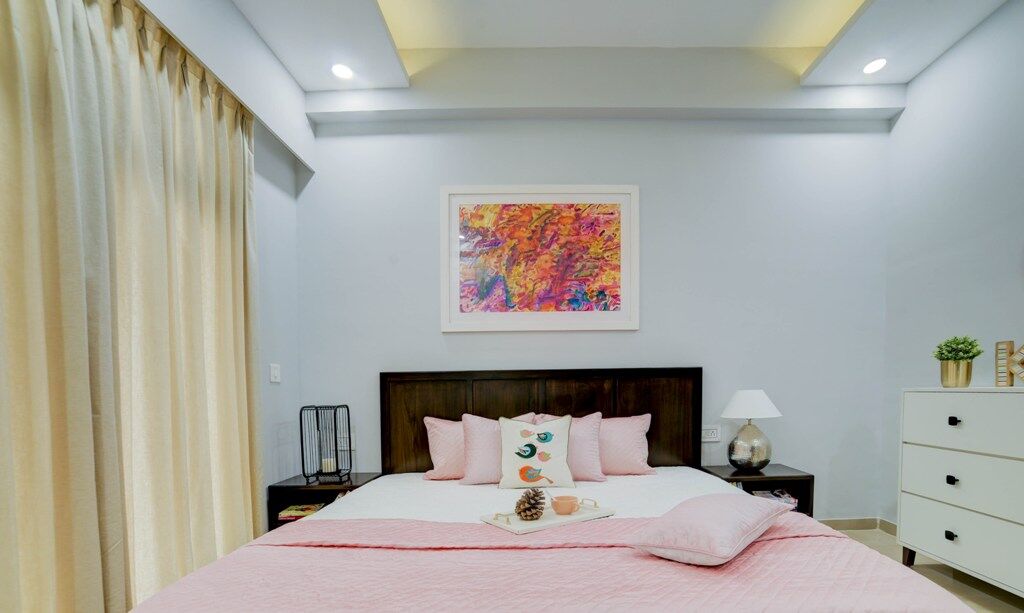 With a classic wooden bed and a white chest of drawers on the right, the room features a perfect balance between colors and designs. Our design team used the available space in the best possible way. "We have simplified the designs to make interiors fun and comfortable on the same hand," quoted Rohit, Interior Designer Amusing Interior.
Check out our home tour video here!
Read more home tour blogs here
Home Tour | This Beautiful Home in Mahagun Mywoods is All about Comfort
Home Tour | This Greater Noida Home is a Potpourri of Different Styles