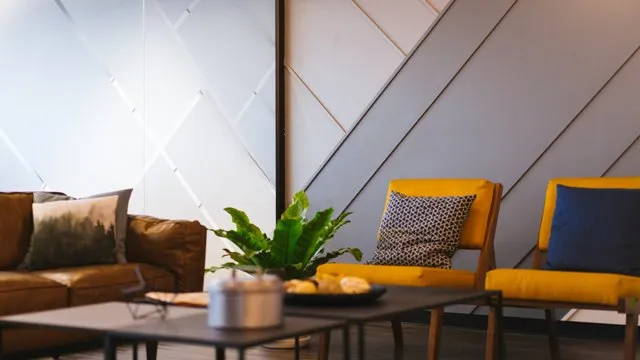 Blog / October 3, 2022 / by admin
8 Budget-friendly Accent Wall Ideas for Your Home
Highlighting a wall is not restricted to just painting. New-age designers have come up with different styles of accentuating a wall. The "one colored wall" concept is gone; today you can experience more creative accent wall ideas. There are different varieties of textures, finishes, and materials that can be used to highlight a wall, some of the most popular ones are wallpaper, wood paneling, and coloring.
Let's find out some creative yet budget-friendly accent wall ideas for your home.
Geometric Accent Wall: The geometric pattern on the wall can be created using painter's tape and paint. All you need to do is create a pattern on the wall using the tape and paint the complete area. As soon as the paint dries up, take off the tape and your geometric accent wall will be ready. Not only this is budget friendly, but the style is pretty much in demand and it will make your space look desirable.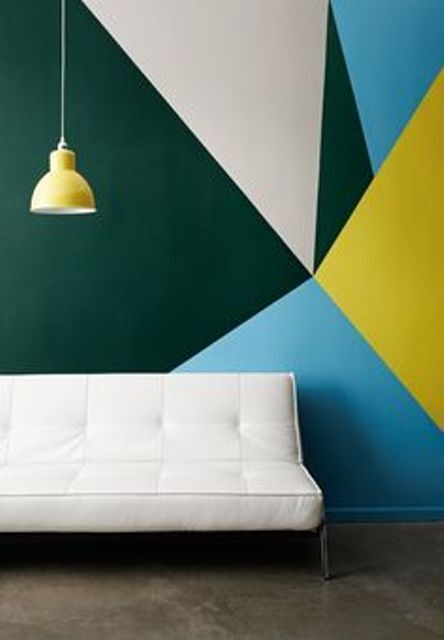 Wood Pallets on the Wall: Paneling is another great way of adding texture to your room. It looks sleek and neat and enriches the given space. This type of accent wall can be created using wood panel similar to what is used in wooden flooring. Get the panels fixed on the wall you wish to highlight. Wood panel on the wall creates a warm environment and make space look stylish. Also, the overall costing will be equal to that of wooden flooring.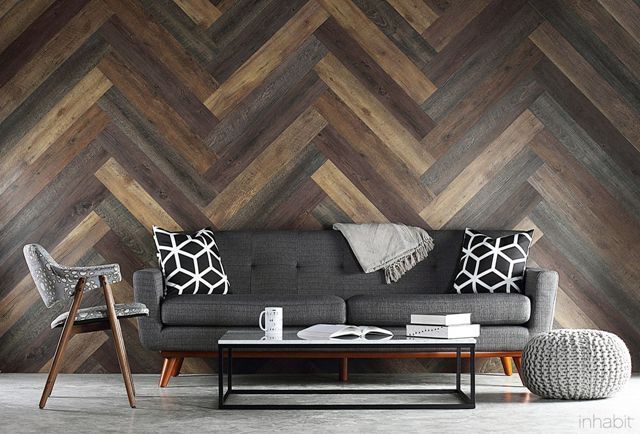 Chalkboard Accent Wall: The chalkboard sheet is easily available in the market and is even cheaper than a wallpaper. All you have to do is paste the sheet on the wall, decorate with paintings and photo frames just as shown in the image below. Chalkboard accent wall is a pretty new thing –kids love to have such a wall in their room where they can scribble or pen down their imagination.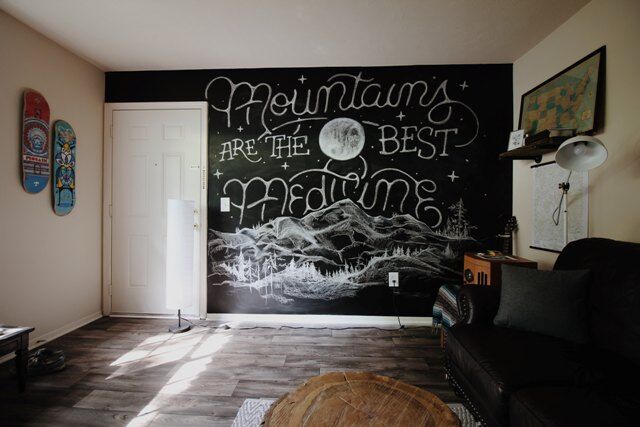 Painted Wood Panels: This is definitely our favorite form of accent wall design. You can create this look just by fixing wood panels on the wall and paint the area in a darker shade (or a warm shade depending on one's choice). You can select your favorite color from these popular choices- sunshine yellow, rich earth tones, shades of purple, metallic blue, vibrant greens, shades of blue, pastels, pink, deep red, and classic black.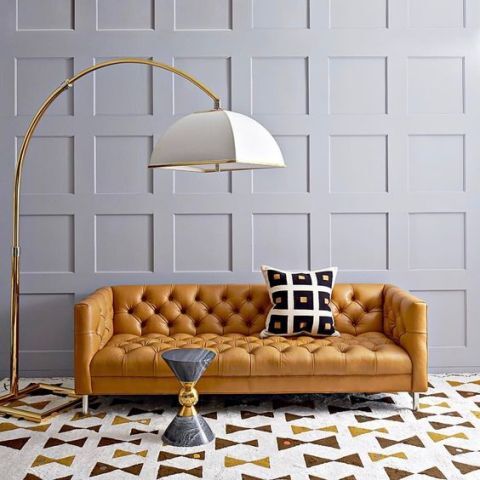 Tiling on Accent Wall: Just as the tiling on the floor, the wall tiling looks very elegant. For a high-end look, one can choose from plenty of options available. The glass tile looks stunning and can totally change the look of your space. The tiles can be stuck to the wall just the way they are stuck on the floor. For a cheaper option, try peel and stick tiles to create an accent wall. There are lots of patterns available in the market that will make your space look elegant.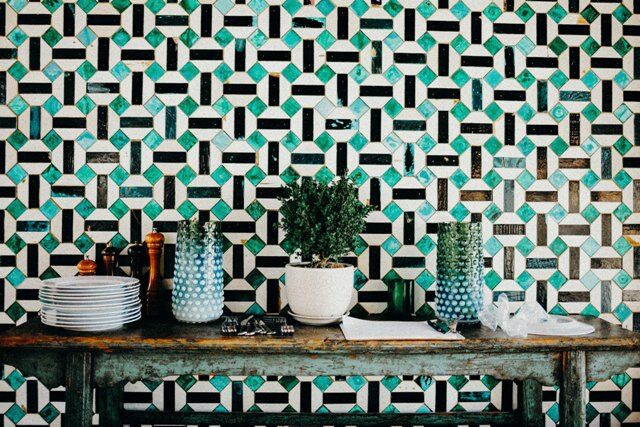 Stencil on Accent Wall: The latest designs in wall stencil patterns available in the market can effortlessly help you in styling your home. You can create a beautiful wall by putting these stencils on the wall and coloring it to form a pretty pattern. Try to use bold and bright colors to highlight the pattern. One can also get trendy geometric and Moroccan pattern for a dramatic accent wall. This is also a pocket-friendly option compared to other accent wall ideas.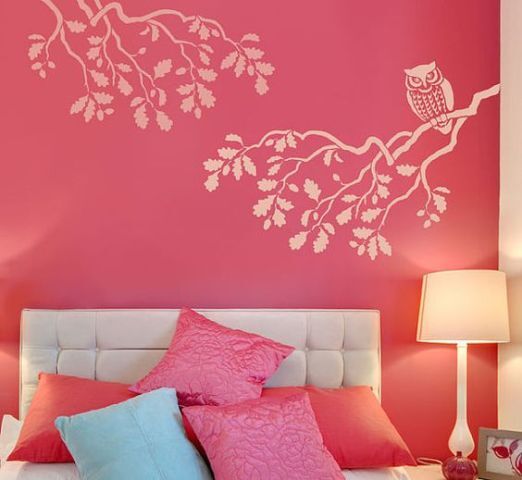 Customized Wallpaper: Wallpaper is one of the most common ways of designing an accent wall in your home. It is removable and needs no paste or water. Since wallpaper is a temporary thing, one can replace old wallpaper with a new one whenever they want. With the customized wallpaper option, one can get their favorite design printed on the wallpaper. The price for customized wallpaper depends on the design and size of the wall.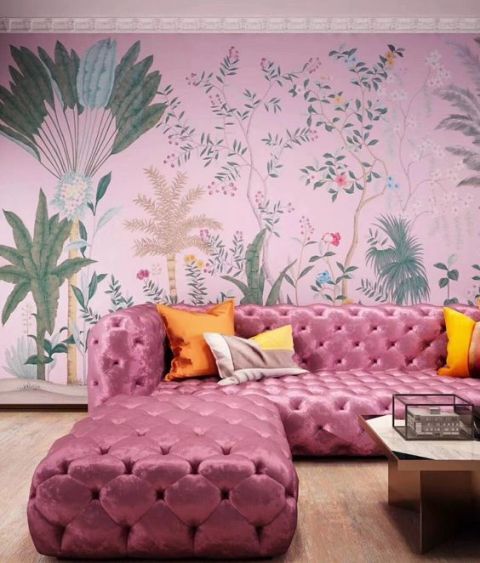 Vinyl Sheet Wallpaper on Accent Wall: You may have heard of vinyl flooring a lot of times. The vinyl wallpaper is not something you will get easily in the market. One needs to get the vinyl sheet printed with their choice of design to use it as wallpaper. One of the benefits of vinyl sheet wallpaper is that it is water-resistant and long-lasting.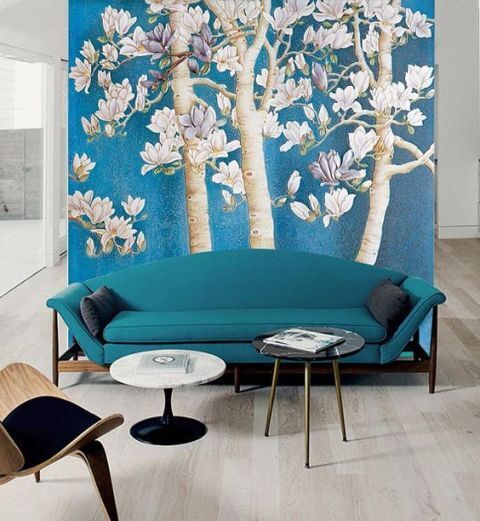 Whatever is your style, think different and be creative. A feature wall reflects your personality; the good thing is that you don't need a huge budget to create a beautiful look in your space with an accent wall.